© Gabriele Cozzi, Population Ecology Research Group, Zurich University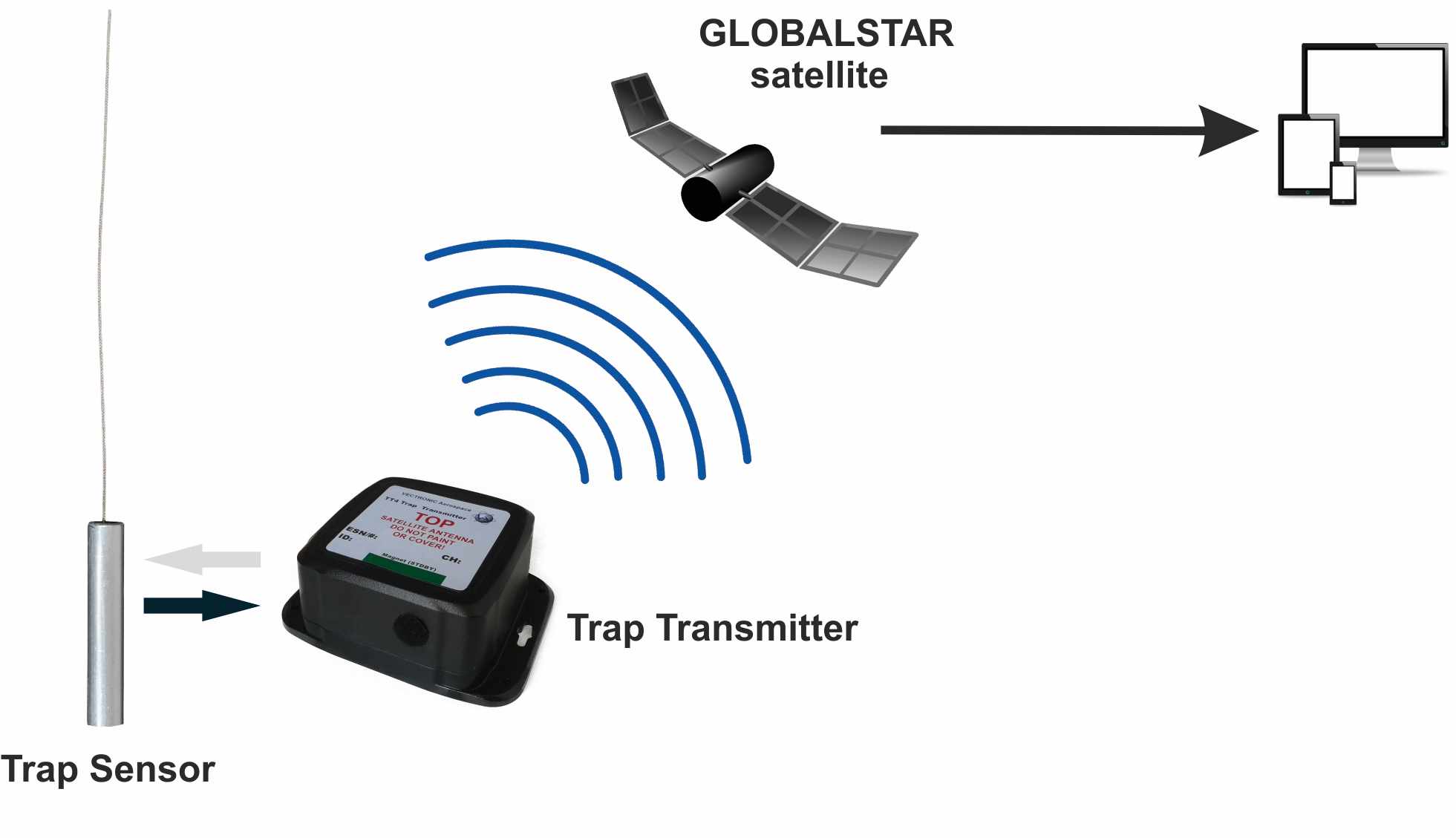 Our Trap Transmitter communicates via GLOBALSTAR satellite with our system and with the external sensor.
Our VECTRONIC Trap system can be used for different kind of traps.
The alert message is triggered when the trap pulls the magnet from Trap sensor which will be promptly transmitted. It is send out as an email and as SMS.
A status message will be sent once a day when the trap is still active and not triggered. One or more sensors can be attached to a trap based on one's needs.