GPS Plus X Collar Manager
GPS Plus X is a free, Windows based software tool to manage your collars.
The software is designed to communicate with your collars and all related devices. It is the basic tool to design, organise and manage your study.
You can:
Manage collars in all manners
Receive data from HTML download, Email, GSM Groundstation, Handheld and via direct collar communication
Store, display and export data
Create new schedules and Virtual Fence collections to upload to your collar
Configure your collars (e.g. activity mode, satellite communication, proximity sensor parameters)
Upload new firmwares to your devices
GPS Plus X is compatible with x86 Windows 11. Unfortunately, it is not compatible with some devices / operation systems.
Incompatible with:
Microsoft Surface Pro X with SQ1 or SQ2 and the following processors
Apple Mac's with M1 chip and the following
Windows RT
Windows IoT
Windows 10 on ARM
Linux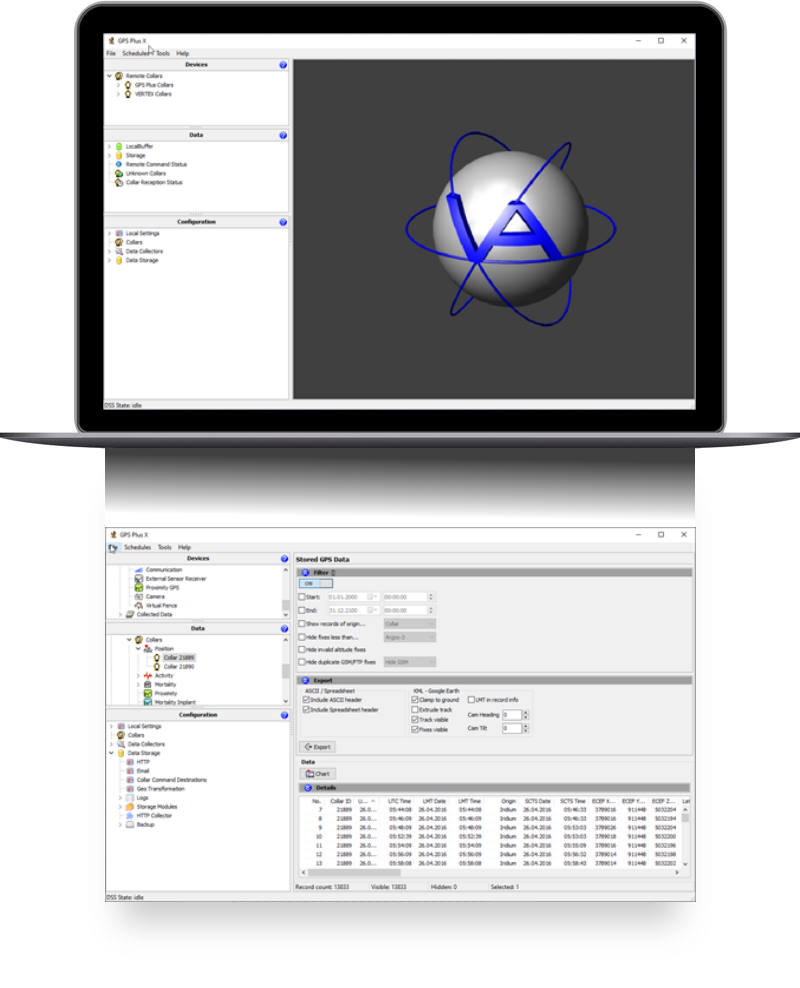 Check out our tutorial videos to learn more about some GPS Plus X features.