Some of our partnered projects
KopeLion- Lions in Tanzania
© Ingela Jansson – KopeLion, Tanzania

KopeLion
Lion-Maasai Coexistence in Ngorongoro, Tanzania
KopeLion strives to enable lasting coexistence between people and lions in northern Tanzania. Tanzania's Ngorongoro Conservation Area (NCA) together with Serengeti National Park and surrounding areas, forms one of the largest savanna ecosystems in the world. Its Ngorongoro Crater contains one of the densest, most studied and valuable lion populations in Africa. As a multi-use protected area, the NCA is also home to almost 100,000 traditional pastoralists who rely almost exclusively on livestock for their livelihood. Lion attacks on livestock pose a significant financial burden on the NCA's residents, often prompting retaliatory lion killings. As a result lions have disappeared from much of their historical range within the NCA, largely isolating the Crater population from the rest of the Serengeti ecosystem. KopeLion, founded in 2011, aims to ensure that lions survive and thrive alongside human communities in Ngorongoro.
African wild dog dispersal and demography
© Gabriele Cozzi, Population Ecology Research Group, University Zurich
Living with Lions: ACR's mountain lion project
© Quinton Martins – ACR Linving with Lions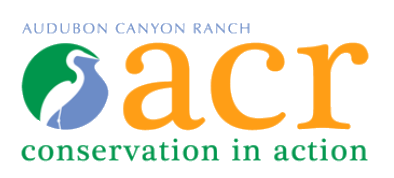 Mountain lions in the North Bay live a fragile existence
In California, mountain lions are at the top of the food chain and play critical roles in the maintenance and functioning of our natural ecosystems. Yet mountain lions themselves live a fragile existence as more of us choose to live and play in wild places.
Audubon Canyon Ranch is studying our region's mountain lions to identify priority habitats and key wildlife corridors and to promote ecosystem conservation throughout our region.
Rigorous science — humanely conducted
Led by Audubon Canyon Ranch Wildlife Ecologist and large cat expert, Dr. Quinton Martins, Living with Lions humanely captures and equips lions with GPS collars. Biological measurements and samples are taken to determine their age and health, as well as to map the genetic makeup of the region and state's lion populations. The team also is investigating the impacts of the 2017 Sonoma County fires on large predators.
The Living with Lions team includes ACR conservation scientists and educators, local veterinarians, geneticists, and a growing cadre of volunteers to assist in field work. Project partners include the California Department of Fish and Wildlife, California State Parks, the University of California, Berkeley, Sonoma County Regional Parks, Sonoma County Ag + Open Space, Sonoma Land Trust, as well as regional landowners and land managers.
Return of the Bison to the South Caucasus
Brief discription
The WWF Azerbaijan office together with its partners – the Ministry of Ecology and Natural Resources of the Azerbaijan Republic and the IDEA (International Dialogue for Environmental Action) Public Union – are cooperating to reintroduce European bison (Bison bonasus; LC-line) to Azerbaijan's Shahdag National Park in the Greater Caucasus.
Goal
The goal of the project is to build a viable population of free-ranging European bison on the southern slopes  of the eastern Greater Caucasus zone in Azerbaijan.
Partners & Supporters
In Azerbaijan: Ministry of Ecology and Natural Resources and IDEA Public Union
In Europe: Ex-situ Program for European bison of the European Association of Zoos and Aquariums (EAZA/EEP) and WWF-Germany.
All the animals were donated by zoos (e.g. Tierpark Berlin, Pescheray, Sainte Croix, Thoiry, Bellewaerde and others). The zoos also provide logistical and technical services and advice.
Funding
The project has been funded through the Transboundary Joint Secretariat for the Southern Caucasus and is implemented by the WWF Caucasus Programme Office (financed by the German Ministry of Economic Cooperation and Development through KfW Development Bank) and WWF-Germany.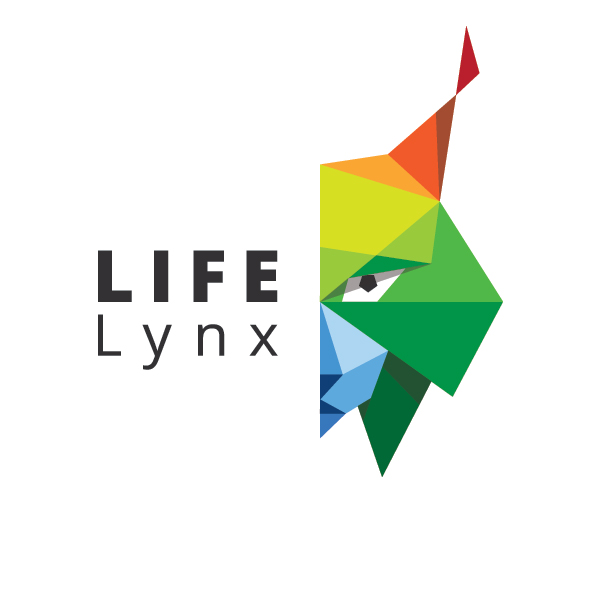 Preventing the Extinction of the Dinaric-SE Alpine Lynx Population Through Reinforcement and Long-term Conservation
LIFE Lynx project's primary objective is rescuing the Dinaric-SE Alpine lynx population from extinction and to preserve it in the long term. Currently, the population is small, isolated, and extremely inbred. It urgently needs reinforcement by introducing additional, healthy animals from another population. They will reinforce the Dinaric-SE Alpine population with lynx from the viable source population in the Carpathians, while maintaining high public support. They collaborate across all EU countries sharing this population to develop and implement a systematic approach to ensure long-term viability of the reinforced population.
Next project is coming soon