© Gabriele Cozzi, Population Ecology Research Group, Zurich University
The alert message is triggered when the trap pulls the magnet from the trap sensor which will be promptly transmitted. It is send out as an email and as SMS. The TT5 alert is repeated every 30 minutes for the first 10 hours and then twice a day.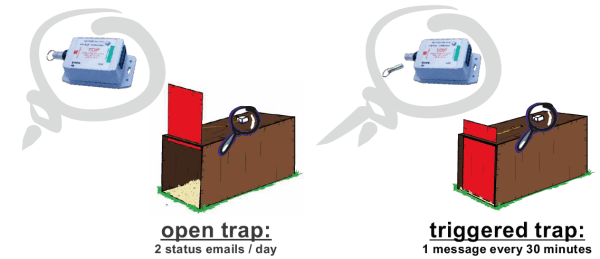 In comparison to our TT4, the TT5 is easier to use: It is only one device (plus trigger magnet) and can be easily activated and deactivated with its standby magnet.