VECTRONIC Aerospace combines the knowledge of two decades of research and development in space technology and wildlife monitoring. It has now become one of the worldwide leading companies in the area of wildlife monitoring and offers a wide range of superior-quality products for small satellite applications.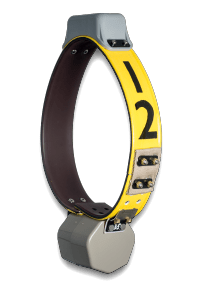 VERTEX PLUS Collars
Highly flexible and customizable collar system. The ultimate tool for wildlife scientists having a solution for most every study, question and species.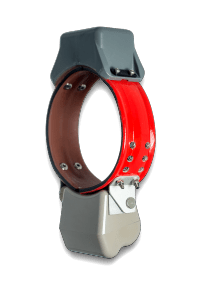 VERTEX Lite Collars
Efficient GPS collar which combines all basic features regarding collar programming. Smaller housing, lower weight and wireless communication.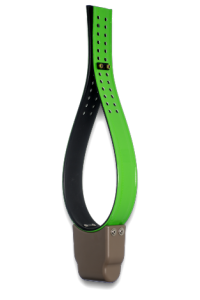 SURVEY Collars
Designed for long-term survey and survival studies. The collars generate GPS and status data and send regular updates using satellite communication.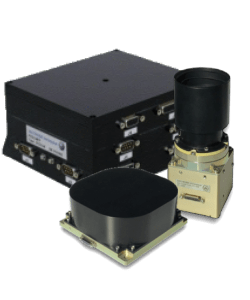 Attitude Control and Power Systems
The systems for small satellites stand out for their superior accuracy. All our devices have many years of flight experience and are involved in several projects.
VECTRONIC Aerospace was founded in 2000, since then we are settled in both sections – Wildlife Monitoring and Space Applications.
Currently our international team consists of 68 people, working together in both sections in Germany and USA.
Right now, we are involved in around 780 projects, either space missions or wildlife research projects.
Our products perform worldwide- currently in 76 countries.
We have already provided around 62.000 collars for wildlife monitoring worldwide.
© Gabriele Cozzi, Population Ecology Research Group, Zurich University
Mission & Approach
Wildlife Monitoring
Wildlife monitoring is an important tool in modern nature conservation.
With our products, migration routes and whereabouts of certain animal species can be determined and detected. These detections can be used both as basic research on the behavior of the respective animal species as well as the basis for the protection of areas important for nature conservation.
Wildlife research is full of constant challenges and new experiences. Every species and every project are different. We do not believe in "one collar for all customers". Instead, we design each collar exclusively for your needs, to get you the best available product with the sensors you need and no additional weight or costs for equipment you don't want.
Animal welfare is an important concern for us. Therefore, we aim to reduce the impact of the collar on the animal to a minimum. Our collars are designed to be compact, with round edges and as little external parts as possible. Our belting is designed to be smooth and to not irritate the animal. We constantly work on energy efficiency to allow the researcher to obtain the same amount of positions with a lighter collar.
Each collar is handmade to your special requirements. Quality and sturdiness of the collar, as well as convenience for the animal are our highest aims. We offer a two-year warranty on electronic failure to make sure you are satisfied with our service.
As a dedicated team of engineers and biologists we are constantly learning, so our collars get better and better. This is possible because we sit down with our customers and project partners to discuss needs, ideas and hands-on experiences.
You are not sure what collar you need? Then talk to us to find the best solution for your project!
You need a sensor we do not offer on this page? Ask us, we might find a way to get your sensor on our collar!
Mission & Approach
Space Applications
VECTRONIC Aerospace has been developing and manufacturing space subsystems meanwhile for more than 20 years and accumulated a huge amount of experience and space flight heritage. In the past years we have successfully delivered our applications to several satellite constellations.
In order to increase our participations on small satellite space missions we constantly aim to evolve and communicate our expertise. During the past years we were able to establish our portfolio on the global market. This underlines our product's reliability and experience proven by projects of several international research institutes that have trusted in our products for many years.
Our portfolio provides a wide range of electronic subsystems, with the domain on attitude determination and control, power control, data handling and simulation.
Through the years we established multiple technologies and developed a diverse product range focusing on reaction wheels, star trackers, power control and data handling.
We can offer reaction wheels in the Angular Momentum range starting at 0.2 Nms up to 6 Nms with different motor torque options, whereas rotor geometry and mass are adjustable.
Both our star trackers stand out with high accuracy and acquisition probability. The time of first acquisition is typically less than one second.
As our star trackers and reaction wheels are in full series production, we are able to offer our customers attractive conditions for prices and lead times.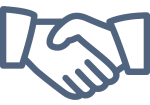 1. Be a partner of choice for our customer
We always try to find the perfect set-up for our customer's projects. We are constantly aiming to be the 100% reliable variable in every single project. Customer satisfaction is our highest priority.
2. Thrive on innovation
As a worldwide leader in the area of wildlife monitoring and as an established space application developer we continue to concentrate a significant share of our resources on technological innovation and development.
3. Test and quality assurance
Each product is subject to several environmental tests to ensure superior quality. Our philosophy is to continue testing and developing new tests to always be capable to react to the dynamic environment of space and wildlife research.
4. Continual, sustained, profitable growth
We want a slow and constant growth to be a stable, crisis resistant institution. Additionally, we want to increase the number of projects worldwide to enhance our impact on species conservation and wildlife research, as well as on climate research and telecommunication technologies.
© Seppo Ronkainen, LUKE, Finland
Wildlife Monitoring – Support
Customer support is very important to us. We will help you to find the right set-up for your project when it comes to choosing the right GPS collar, the communication options, sensors, collar size, etc. If you need more information or want to discuss your project with us, you can send us an email or give us a call. We are also happy to call you back.
We will ship the collars fully programmed and configured according to your requirements, so you can deploy them directly. Afterwards, you can change the programming and configuration remotely, even if the collar is on the animal.
Support does not end with the delivery. If necessary, we will guide you through the collar set-up via email or telephone. In difficult cases, we can also guide you with our remote desktop support, which is a part of our software package. This way we can solve the problem directly on your computer and show you the steps you need to work with our software.
We offer a two year warranty for the electronics in the collars. Customer support, however, is not time limited. We will be available for the entire lifetime of the collar and after, free of charge. This includes call-back service to everywhere in the world.
Used collars can be sent back for check-up and refurbishment (charges apply depending on necessary repairs or upgrades). With exception of the 1C collars, you can replace all batteries and VECTRONIC Drop Offs yourself in the field to give you full flexibility.
Feel free to contact us and ask your questions. We are always happy to answer them, discuss a new project or connect you with other researchers.
© Ingela Jansson, KopeLion, Tanzania