With the Inventa application you can view and download the data from animals, tracked by your VECTRONIC devices.
Seamlessly integrated into the INVENTA webservice platform, the App allows access to the same data within your INVENTA account without the need for an internet connection.
This includes:
Map locations and positions data from all you collars
GPS Positions, Mortality events, Mortality Implant events, Proximity events, Separation events, Trap events, and Vaginal Implant events
Collar groups, animals, animal groups, etc
Use of offline mobile device GPS to locate animals when cellular (GSM) coverage is not available
All this data is displayed in tables and can be filtered. In addition to all this data being displayed in tables, the Position data is also shown on a map. This map supports multiple features, such as showing the device's current position and different map layers (satellite, terrain, etc). All the data that is downloaded by the application is stored in a local database on the device. As a result, you can login and see already downloaded data even when your device does not have Internet access.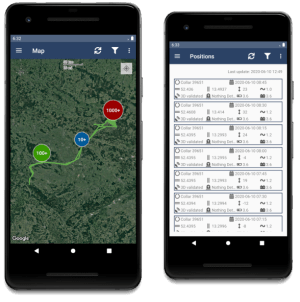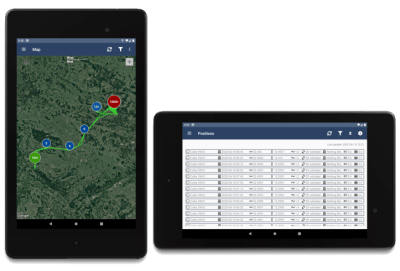 Good to know:
To control how much Internet traffic and storage space the application consumes, you can change multiple settings. On the one hand, there is the data limit. The data limit determines how much data is downloaded and stored. On the other hand, there is the data refresh interval. This interval determines how often the application checks online for new data. The filters only apply to data which are downloaded to the smartphone database.